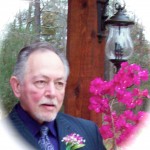 "Everything painted on the spot has a strength, a power, a vividness that cannot be recaptured in the studio."~Eugene Boudin
There are some great arguments and discussions about the importance of painting in open air rather than in the studio. My brother, artist Lynn Burton, loves it when the weather becomes warm and the blue bonnets are blooming along the Texas roadways.
"It provides me with a direct approach to nature, giving me the opportunity to paint precise effects of light and weather," he explained.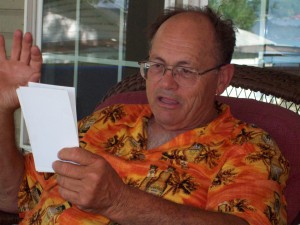 "You learn to work fast when painting in nature, because working outdoors comes with its own set of problems. Conditions can change so fast that what you're trying to capture can disappear in a matter of minutes," he continued.
The early impressionists found that by going into the landscape they were able to paint nature with a fresher depiction. Before the nineteenth century, paintings were mostly done in the artist's studio. Artists had to mix their own paints in small batches which dried up quickly. This was not conducive for painting outdoors. However, with the availability of zinc paint tubes, the conditions to transform their working methods changed. The result of the commercial production of synthetic pigments were more affordable and allowed the artists to capture the intensity of color created by strong sunshine.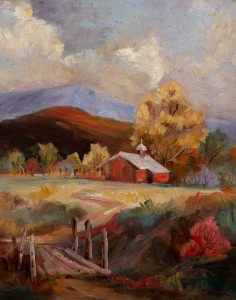 At the time the impressionists began exhibiting their paintings, they were received with disgust. People were used to seeing paintings where the most minute detail was realistically depicted. However, the angry attitude was short-lived. It wasn't long until the public adjusted to "the impressionistic" style of painting, recognizing it as its own style of art.
Fortunately, for all of us artists, the impressionists opened doors for even the realist painter. To be accepted, no longer does everything have to be perfect down to the last detail. Also, because the impressionists redefined what art is and can be, it opened the artistic doors that spawned most all movements and art isms.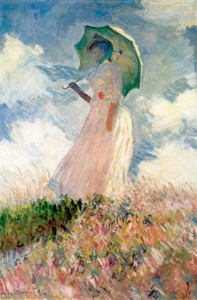 We have to truly appreciate the works of some of the original impressionists; such as, Claude Monet, who taught the world to paint with short brush strokes to convey form, and graded tones to suggest perspective. Monet, and his fellow impressionists, tended to condense everything to its simplest visual form. They seemed not to labor over the physical appearance of a tree or house. Instead, they were more passionate about how light and color in nature were constantly changing.
"Take, for example, trying to depict ripples and reflections in water, or sunlight filtering through trees," Lynn Burton says when asked to discuss his technique of painting.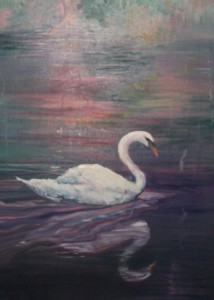 Be sure to sign up for the Art Center Newsletter (Top Right).
Check out the Galleries at the top of page.
Check out the opportunities page at the top.
Go to the Art Center Information Facebook page and LIKE it (at the right)>>>
If you are interested in how to properly protect your artistic works, click on the article on the right>>>