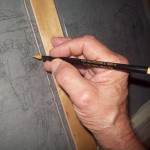 If you are illustrating a graphic story, you don't want your characters just standing around stiff…you want to depict them in as much action as the situation requires. This is visual story telling. Illustrating a graphic story requires an artist to follow good passionate writing, and have the characters to act out the scene. If the prose is passionate, an artist's greatest challenge is to bring the character to life on the page. If possible, the characters should always be doing something. It is not so much as having them act as it is having them to over act.
"Let gravity take part! Swing for the fences! Let the hair fly. Let the hero roar. Let the bad guy feel the burn! See the difference the little details make?" -Stan Lee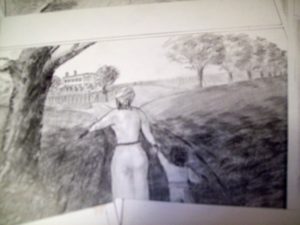 My most recent works is creating a narrated slide show graphic story set historically in 1897 in South Carolina where two young people (seventeen years old) fall in love, and the girl becomes pregnant. They had been friends from childhood. She is from a wealthy white family. He is from a sharecropping black family. I do not need to say a lot more.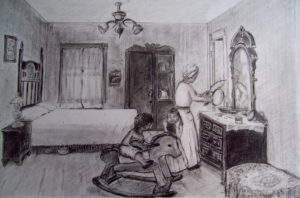 This story was originally intended to be a short prologue introducing a mystery story set in 1957 where a famous detective was brought to South Carolina to solve a crime where a young white man was found hanged. The locals in the small town were not concerned. To them it was normal. Hangings of male members from four particular families had been happening in the small town of Delia about every twenty years for the past sixty years. They said it was just the curse of a young black who was hanged in 1897.
However, the short prologue became a 25 page short story with a lot of action. This is what I am attempting to illustrate.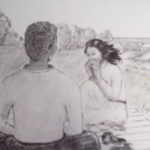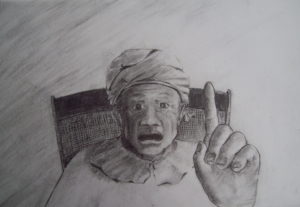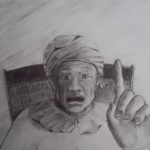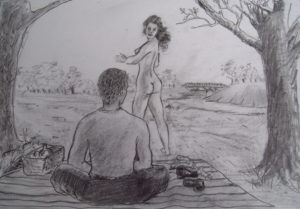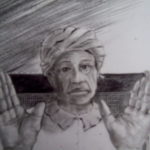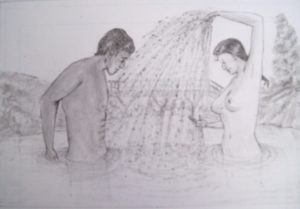 Be sure to visit the art galleries above, and sign up for our newsletter.
The above is a fictional story set in the 1890s. The morays and PC correctness was different than our present time. They are depicted in the frame of mind as assumed by the author based on historic understanding.