Over the years when I drew or painted the human figure, I referred to books I had on the shelf. I still do this. It was especially necessary when I recently took on the assignment of drawing panels to be used in a narrated slideshow graphic story which is filled with different characters from the young to the old and of different origins.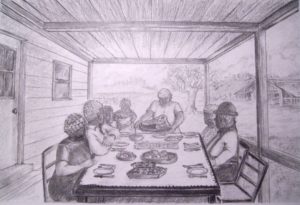 I somehow settled on reference books that I use more than any other. Two of them I have had for more than forty years. I refer to them most of all.
atlas of human anatomy for the artist– Stephen Rogers Peck
FIGURE DRAWING-For All It's Worth- Andrew Loomis
One will get a great lesson in drawing the human figure in every possible position with these two books
For a quick find to draw human figures in different stances, I recommend you join the above on the shelf with this book:
Painting Portraits and Figures In Watercolor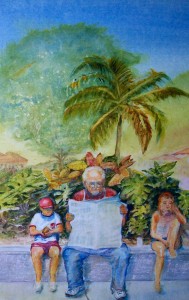 HOW  TO DRAW COMICS- Stan Lee
Stan Lee's book has taught me much when it comes to creating the drawings for the slide show graphic novel.
Although, my work is a touch more realistic and less of the comic strip exaggeration and distortion of the figures as I find in Lee's book, the information is extremely helpful and encouraging. In other words, I don't draw humans nine heads tall. However, I understand the purpose of doing so if you have a hero that needs to be bigger than life in the story.
However, after studying different body foreshortening, different turns, twists, different facial expressions, different anything that bodies can do in an illustrated panel, nothing means nothing (double negatives intended) if there is not understanding of perspectives-the world around the figures.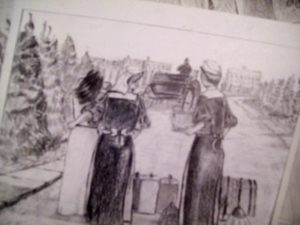 In the drawings I am working on at this time, there are so many that require the human figure in a surrounding scene, it is necessary that I know the proper perspective. The absolutely best book I have found for this, is:
DRAWING PERSPECTIVE-How To See And How To Apply It-Mathew Brehm
Be sure to sign up for newsletter above right (We do not not believe in filling your computer with constant irritating e-mails).
If you haven't already done so, please check on my Facebook art page and "Like" it (click on it at the right>>>).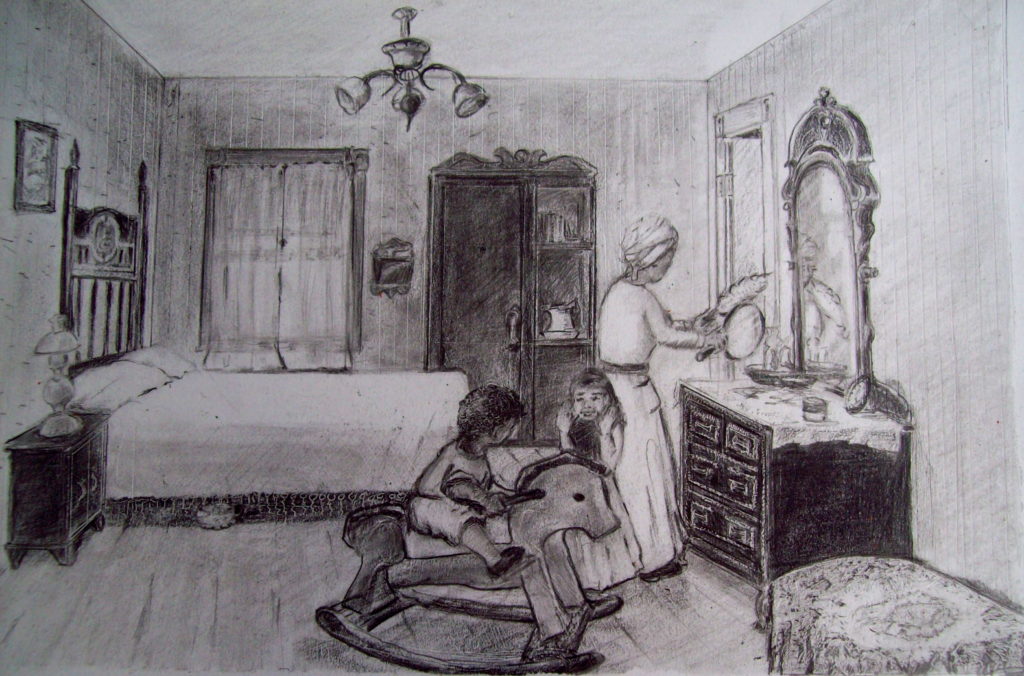 ---